we started as a book club
that isn't actually a book club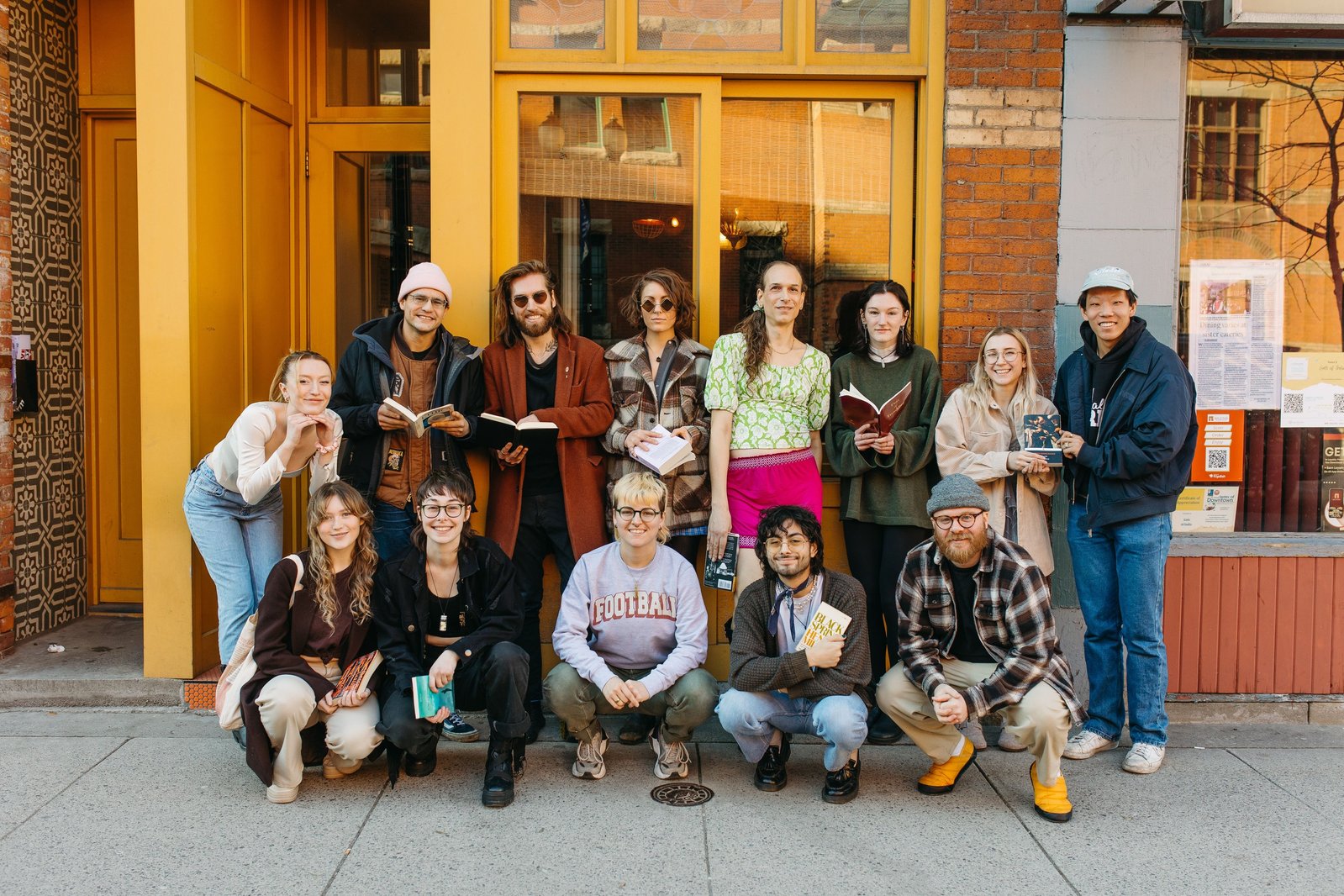 mission
monday press is a collective of writers and creatives who aim to bring poetry, writing and the art of storytelling to our creative communities. we hope to carve out a space equivalent to that of visual art, music or film for the writing community.

often overshadowed by academia, writing, especially poetry, is often seen as ostracizing or exclusionary and we hope that through our ongoing events, publications and collaborations with other artists, we can make poetry more accessible to people in our communities.


monday press is committed to maintaining an anti-oppressive, queer positive environment, that is inclusive of marginalized, racialized, Black and Indigenous folks.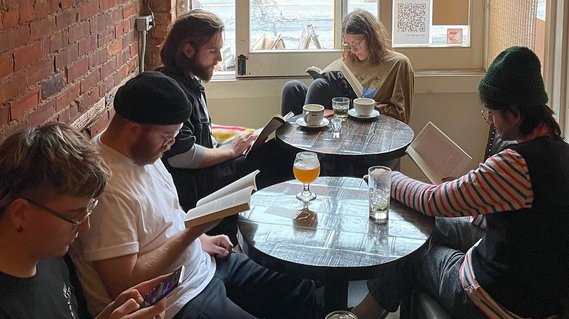 history of monday book club
A few friends had agreed over drinks on a weekend that on monday, they would meet in the afternoon at a bar called The Brain, each bring their own book to just sit & read together. As a joke, a couple folks posted on their instagram "monday book club at the brain".

Over the next week, so many people had asked about the "book club" that we decided to do it again. Then again the week after. A few months later, the recurring members of book club became the founding members of monday press.

Fast forward 6 months and we have a full calendar of events taking place over the next year in Hamilton, we're planning international poetry events, and publishing our first title. It's pretty incredible what happens when you get a bunch of people who like books to sit down together every monday.