We Read Poetry In Laundromats
We host a Pay-What-You-Can (PWYC) pop-up poetry series in different laundromats featuring local writers from all different walks of life. Whether it is a reader's first time presenting their poetry or they are reading from their 6th published novel, every reader is introduced the same. We don't present accolades or academic prestige, we introduce our readers via our personal relationships, what brought them to reading at the series and let their work do the talking.
Dirty Laundry is intentionally presented in a working class setting with aim to include poetry in every day life. To remove our artform from academic and institutionalized spaces and reintroduce it to everyday people in a digestible and approachable format. We encourage anyone and everyone to come to one of our events, hear the readers speak and join us at the afterparty to discuss and socialize with the readers and other folks from the art community. We hope to foster discussion, build connections and strengthen our local art communities through these accessible spaces.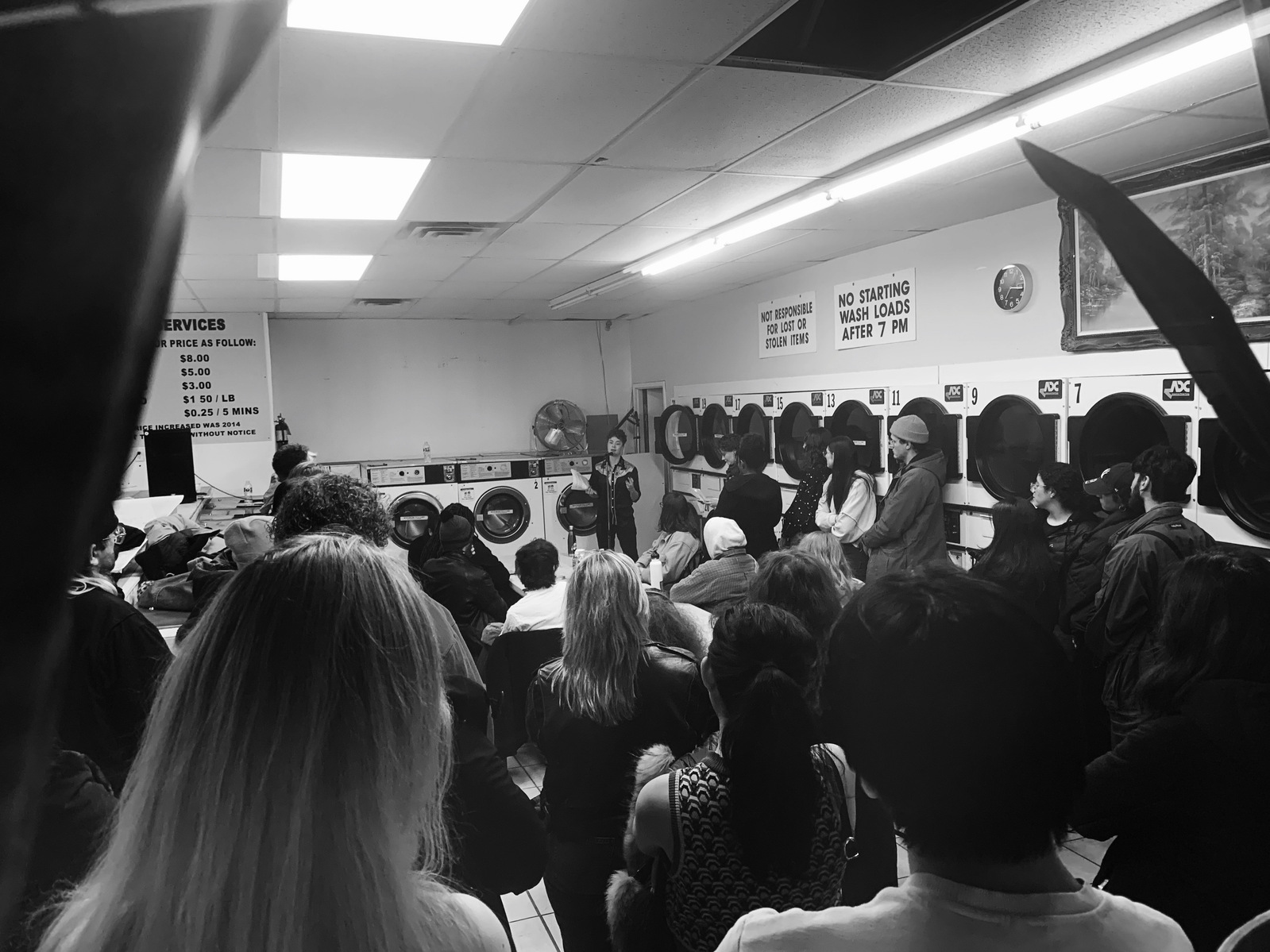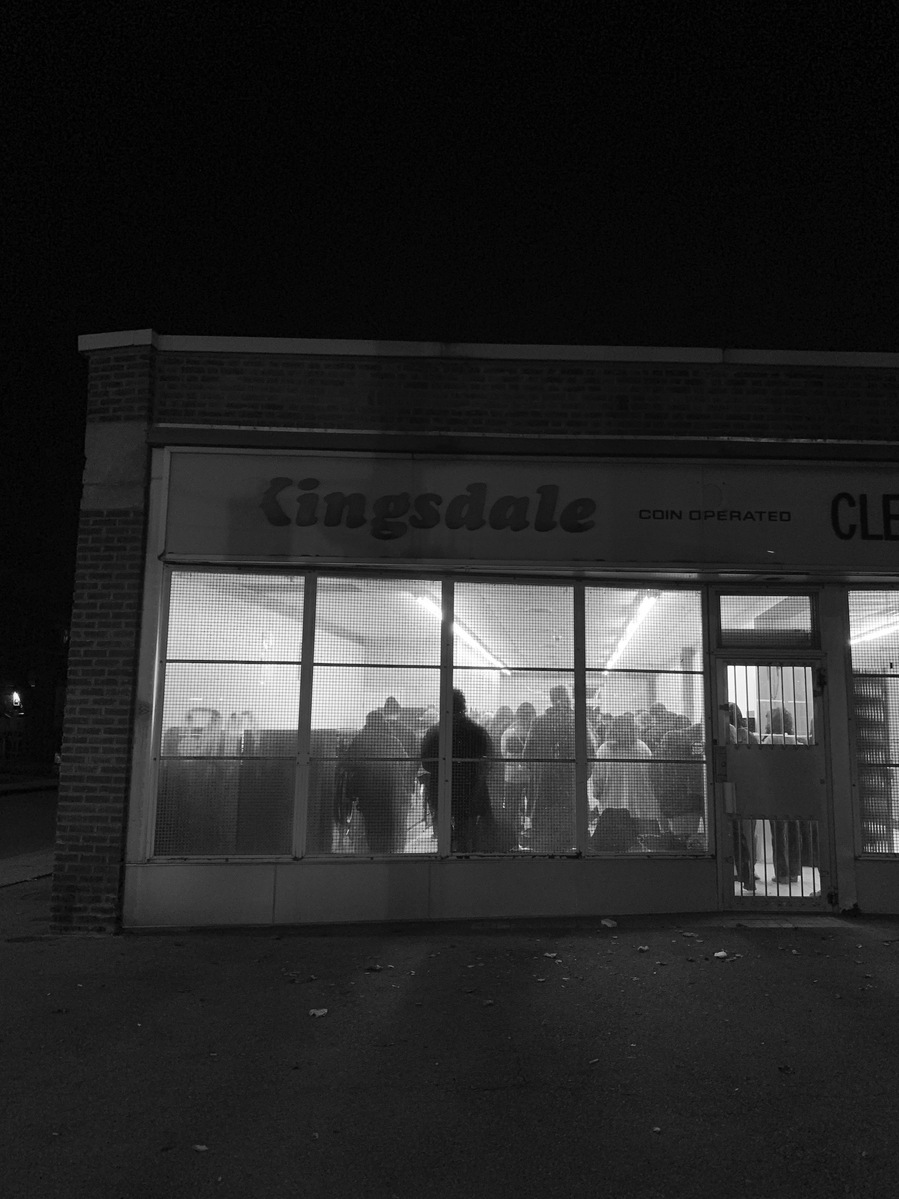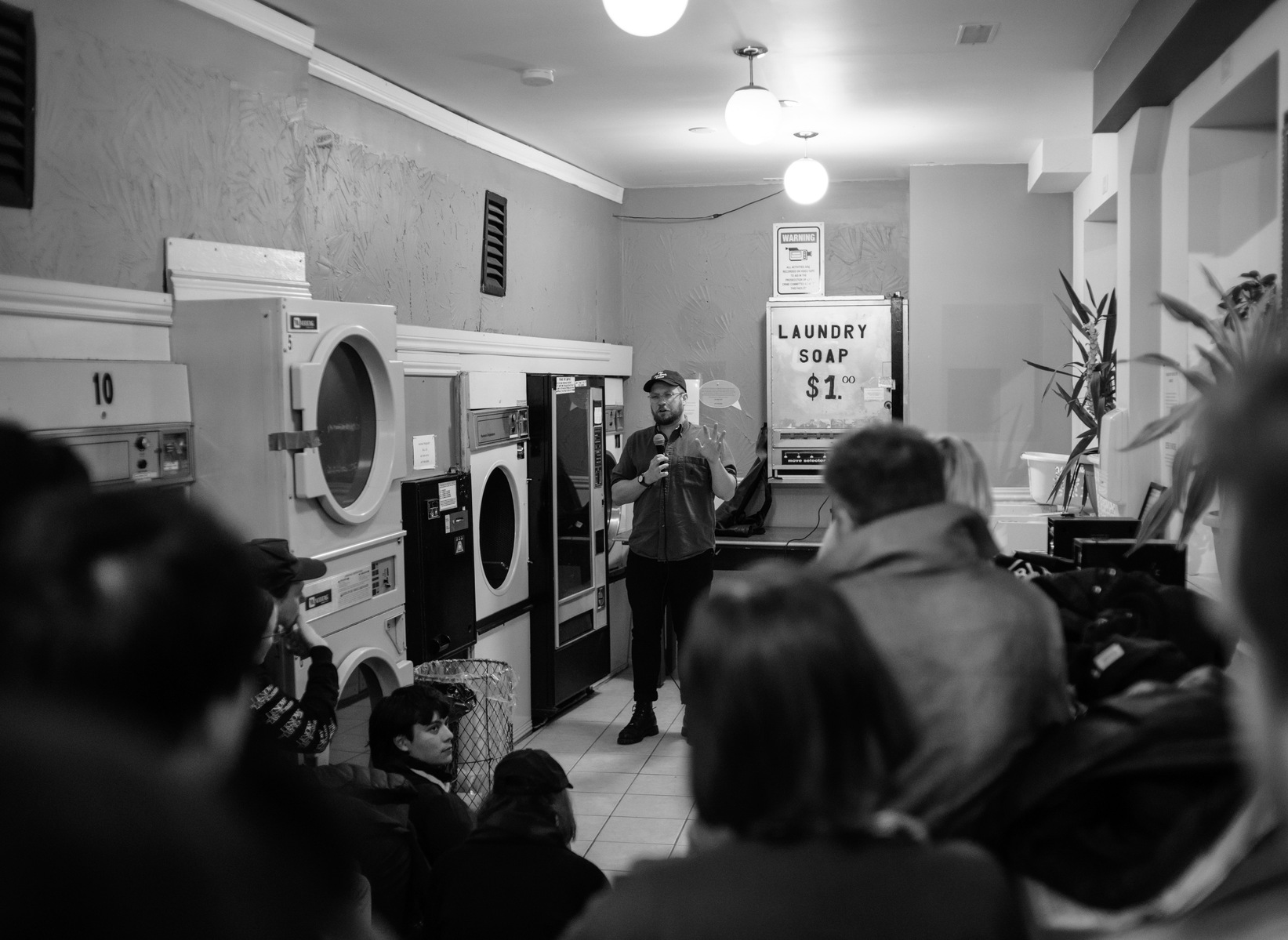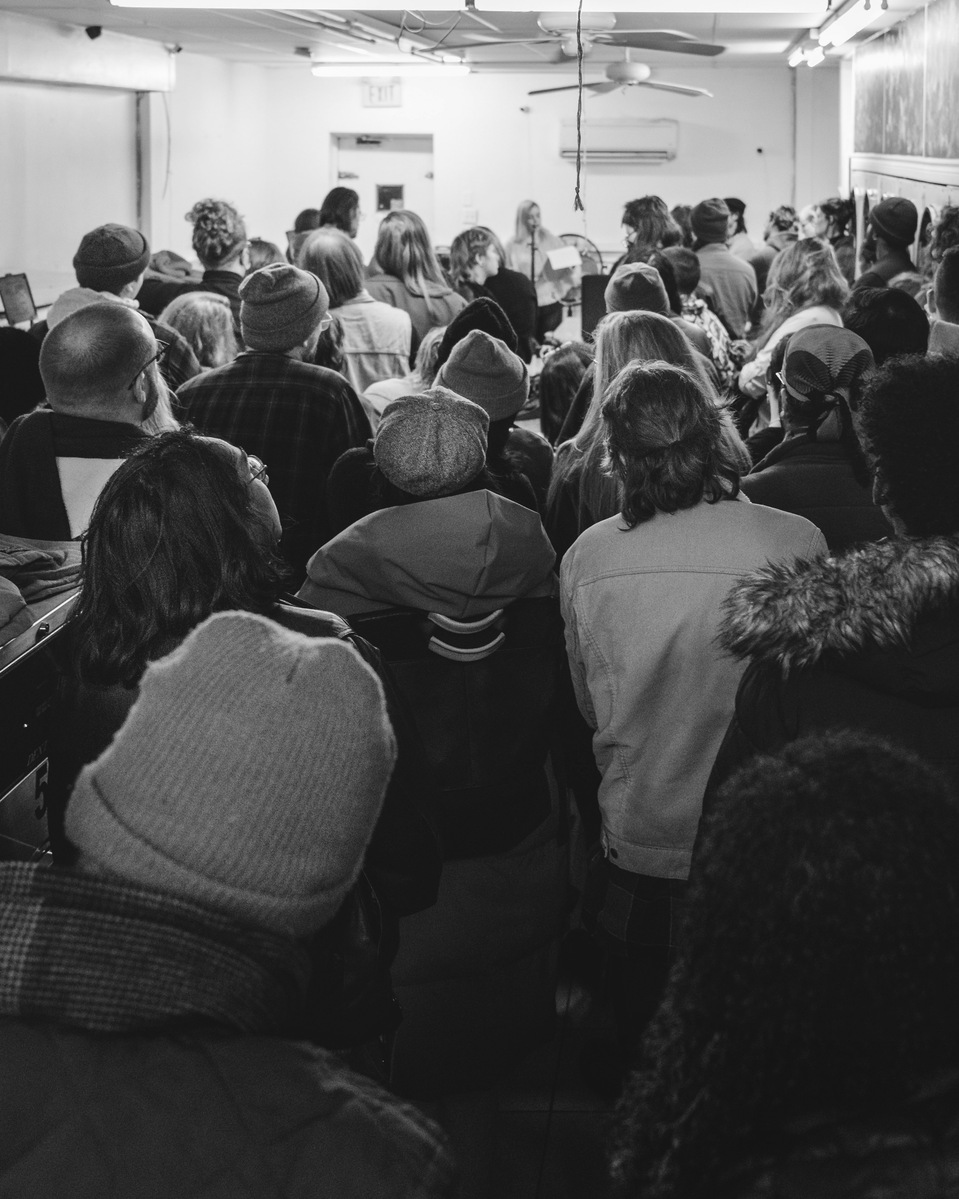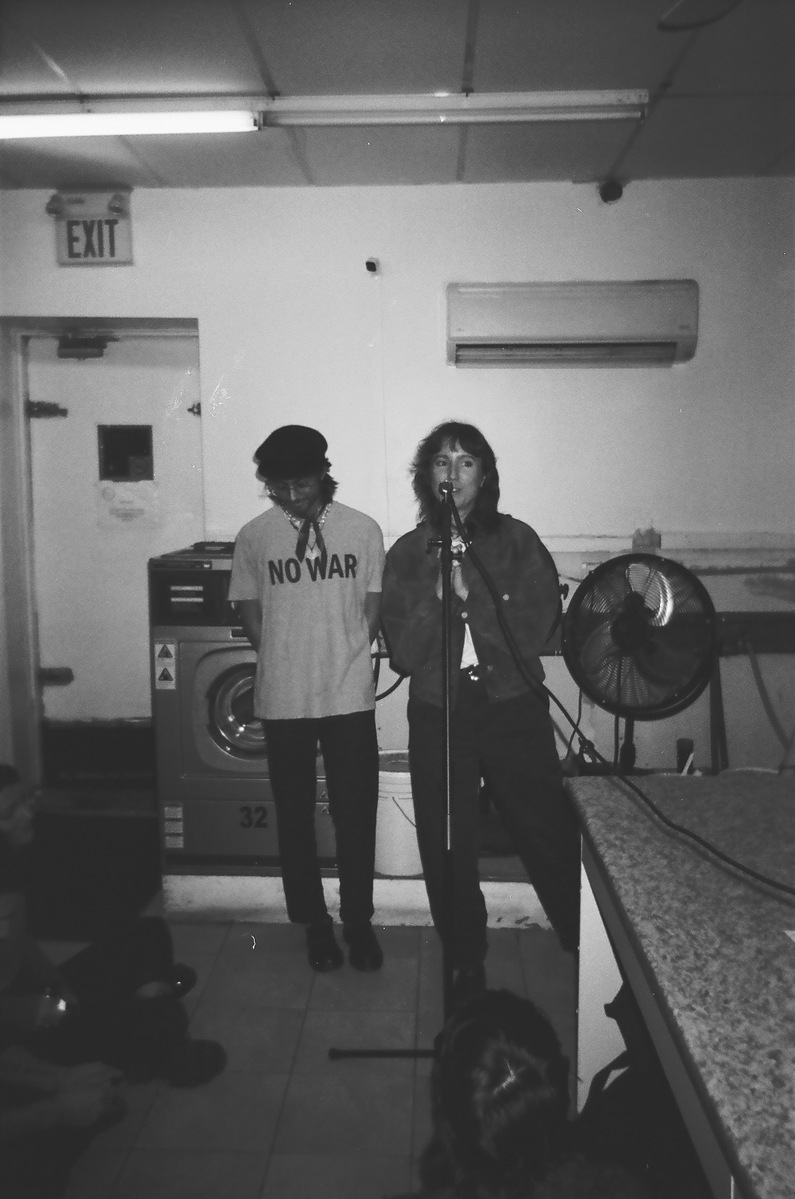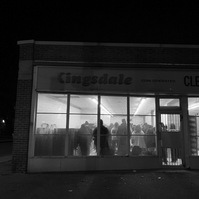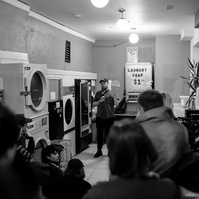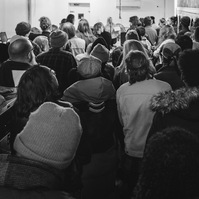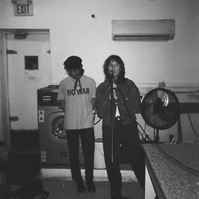 Featured Readers
Allie Henderson, Andrew W.G. Rees, Connor Marquis-Young, Elise Arsenault, Furquan Mohammed, Marc Di Saverio, Paul Allard, Izabella Achkewich, Magda Teeuwsen, Juan Gomez, Jaclyn Desforges, Lee Suski, Brian Lanigan, Stedmond Pardy, Marty Croll, Em Croll, Simi Jayeoba, Vania, Vic Wojciechowska, Zak Posterero
Community Care
All proceeds from our PWYC collection are donated to a local charity after each event. Since the Fall of 2022 we have raised and donated over $1500 to local organizations.
Charities included in these donations have been Keeping Six Harm Reduction League, The HUB Hamilton, Parkdale Encampment Support Network, Hamilton Trans Health Coalition and more.
The History Of Dirty Laundry

The poetry reading series started back in 2015 when creator Zak Jones began gathering his friends and fellow writers in laundromats around Toronto to share their poetry. From 2015-2020, Dirty Laundry was constantly being held in different laundromats around the city to ever expanding crowds and artists.

Zak's goal and the ethos of the series was always around making poetry accessible. Using public space, collecting writers from all different walks of life, accomplishment or academic stature, was and has stayed the foundation of these events. The goal has and will always be to make these spaces inclusive, approachable and community focused.
All of us at monday press are truly honoured to be hosting the Dirty Laundry series and continuing on the project with Zak's blessing and full support.